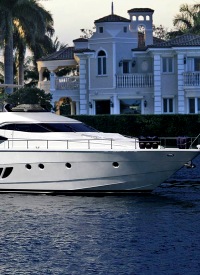 ABOUT US
---

Why reserve your luxury yacht with us?

Luxury yachts have always, and still are, our passion. We meticulously choose our boats and each individual crew member for all selected charters. Some of our team members have been in this business for over 20 years, from captains to chefs and most staff on board.

We have personally sailed all around the world, both in short and long term charters, particularly in Sardinia, Corsica, Côte d'Azur and throughout the Mediterranean Sea. These are the reasons why we are at home cruising!

Our objective is to make things easy for you, step by step, all of your requests, and suggest options which normally are not at everyone's reach. We aim to find for you the perfect match of boat and crew, and make your luxury holiday, your dream holiday, flawless and impeccable from the outset to the end.



ASSISTANCE AND SERVICES
---

Our services offer an incredible attention to details for each individual client. Crew and staff are highly trained and dedicated to make your holiday more pleasant and meet your demands to satisfy all your needs. We speak English and offer other services in many other languages.

We are proud to provide genuine hospitality, 5 star accommodation complete with kitchen to cater for your family, entertain your guests or business clients. All these arrangements can be personalised according to your needs.

The excellent quality of Esclusivecharter stems from experience and reliability for our clients. Those who become part of the Esclusivecharter family can rely on our services based on a 24/7 telephone assistance, including bank holidays and with a competent and professional team of experts dedicated to cater for our clients requests, besides a professional support network in the Mediterranean sea.

On board, our clients are served and looked after by our crew who, besides taking care of all nautical aspects of sailing, will also be responsible for all entertainment and catering. Moreover, and upon request, it is possible to enjoy any kind of water sport such as, jetski, waterski, canoeing, laser, scuba diving, etc.